How Can I Remember To Properly Promote EVERY Show?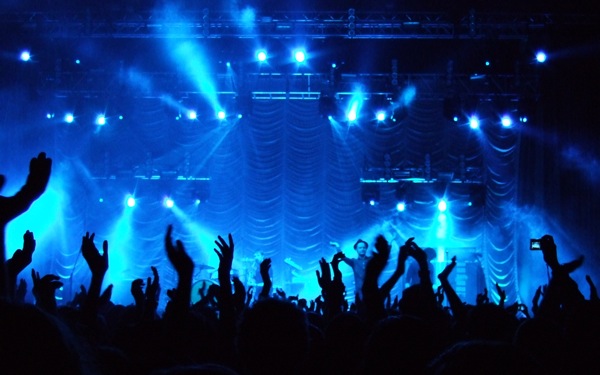 1 Flares
Twitter
0
Facebook
0
Google+
0
Pin It Share
1
LinkedIn
0
StumbleUpon
0
1 Flares
×
Some musicians only perform once in a while and others perform multiple times during a single week. Wherever you fall in there, it can still be a bit of trouble to remember to promote every show. Gone are the days of just putting up posters and flyers everywhere to promote. Now you have to worry about Facebook, Twitter, Eventful, etc… when it comes to fully promoting a show. What if you are playing multiple events in a single area in one week? How do you promote each show without spamming people?
Determine How Much Promotion You Need
First you need to think about where you are performing, when, and with whom. So let's say you are playing a coffee shop on a Thursday night by yourself acoustically. Well, you might promote this on Facebook with status updates rather than an event listing or vice versa. If you don't have another gig in the same area for a couple of weeks at least, you could go a little heavier with the promotion since you won't be hitting up the same people again too soon. Maybe you're performing with some other groups at an event. Instead of doing your own promotion separately, you could tie in with some of theirs. The point here is to figure out how much you can and need to promote without overdoing it. You also need to consider how big the event is and how far in advanced you need to start promotion for it. Playing a small coffee shop doesn't warrant three months of promotion but a big festival performance would.
Plan Your Attack
Okay, so you have an idea of how much you should be promoting (and hopefully not overdoing it). Now you need to decide how you're going to actually promote and when. If you have decided your gig needs two months of advance promotion, then you might decide to start with posting the event on Facebook, Eventful, and other such sites at the two month mark. Then you might plan to put up posters at the venue six weeks in advance. Next you might contact the local newspaper(s) a month in advance. Finally you could start handing out flyers and/or making status updates on your social profiles a week in advance. Of course I'm not saying this is exactly what you should do, just merely an approach you could take. Depending on how much of a big deal an event is for me, the closer I'll get to the fine line between promotion and spamming.
Here are a few ways you can increase your promotion oomph:
Ask your fans in the area to help
Form a street team with the top fans in the area
Hire a publicist
Get great promotional materials made (i.e. posters, flyers, email newsletter templates, etc…)
Post to EVERY event listing site you can find (using a service like 

ArtistData

 can simplify this)
Sponsor a local college radio station (especially if you're playing in a college town)
James Higgins (295 Posts)
Professional guitarist and instructor based in Alabama; performance, songwriting, and recording. Atlanta Institute of Music graduate. Part-time blogger.