Social Media Marketing Books To Help You Build Your Fanbase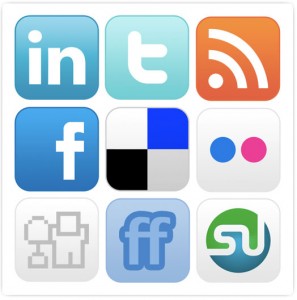 2 Flares
Twitter
0
Facebook
0
Google+
0
Pin It Share
2
LinkedIn
0
StumbleUpon
0
2 Flares
×
The marketing landscape has changed over the years, and some of the biggest changes have occurred in the past decade. Social media has become the bulk of many people's online time, and so of course knowing how to market to people through social media is something every musician needs to know how to do. Now, I'm not advocating spamming your Facebook fans or Twitter followers. What I'm talking about is actually marketing in an effective way rather than the shotgun-blast approach of spammers. I am certainly no expert on marketing or even social media for that matter. There are plenty of people out there who know far more about this subject than I do, so I decided to compile a list of some quality books and e-books on the subject.
Spreadable Media: Creating Value and Meaning in a Networked Culture (Postmillennial Pop)
is a good starter book since the best way to market to your fans is to give them something of value.
Tribes: We Need You to Lead Us
is about creating tribes in your special niche and the fact that you do not need a tribe of millions to see good results.
Duct Tape Marketing Revised & Updated: The World's Most Practical Small Business Marketing Guide
is a good read for independent musicians. Since, as an independent musician you should be operating like a small business, this book is ideal because it is about simple, effective, and affordable marketing. Plus duct tape fixes everything right?
The Best of Guerrilla Marketing: Guerrilla Marketing Remix
is another great read for getting more out of your marketing. While this is not the original (or one of many adaptations), this is the best of the best ideas compiled from 25 of the Guerrilla Marketing books.
Guerrilla Social Media Marketing: 100+ Weapons to Grow Your Online Influence, Attract Customers, and Drive Profits
is a more social media focused book from the same author of the previous Guerrilla Marketing book. This one is entirely focused on the marketing aspect of social media.
Guerrilla Music Marketing Handbook: 201 Self-Promotion Ideas for Songwriters, Musicians & Bands on a Budget (Revised & Updated)
is a book by Bob Baker, and it follows in the same vein as the other two guerrilla marketing books. This one is more of an overall music marketing book rather than focusing strictly on just social media marketing aspects.
James Higgins (295 Posts)
Professional guitarist and instructor based in Alabama; performance, songwriting, and recording. Atlanta Institute of Music graduate. Part-time blogger.