Return Of The Living Dead – What The New Myspace Means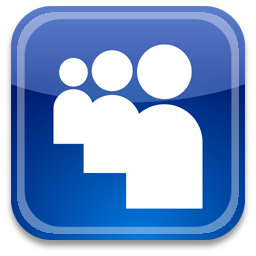 Myspace recently left beta on its new design, a move surely intended to reestablish faith in the once great social site. But does Myspace still stand a chance with the newer social networks like Facebook, Twitter, Google+, and so on? Most of these companies are currently more valuable than Myspace sold for in 2005 and have substantial user counts. Can Myspace's new look and new strategy revive the struggling network?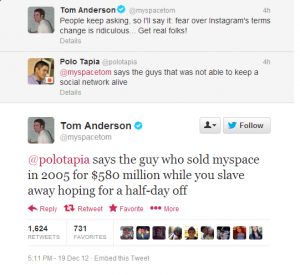 Others Have Done It Better
Myspace was one of the "original" social networks. It had the same focus on making friends and sharing your life and other content. Now there are numerous social networks that do the same thing. Not only that, but they are better at it. So Myspace now has an obstacle to try and stand out against numerous social networks offering the same thing. Honestly I feel this may be the endgame direction for the new Myspace, but it cannot be the immediate focus. With networks such as Facebook available, Myspace can't win by focusing on the core element of users' sharing their lives.
In addition, the financial backing behind Myspace is nothing compared to Facebook or Google+. The recent $35 million investment from a group led by Justin Timberlake is nothing compared to the money that both Facebook and Google invest in their products. Clearly, the monetary amount doesn't mean Myspace can't do something astounding. After all, Facebook was founded on very little in comparison and look where it is now.
The "New" Direction
The new Myspace is more finely focused towards music discovery and sharing. This is a great idea and could prove to give Myspace a new edge. But let's look at the facts. There is already a very large music discovery service available with enormous amounts of new content being uploaded everyday. That's right. It's Youtube. A lot of people already use Youtube as a way to check out their favorite artists' new music or find new artists to enjoy. Plus there are funny cat videos too! Then you have streaming services like Pandora and Spotify. Even with such a specific focus Myspace will still have a lot of competition to deal with.
And It Turned Into A "Marketing" Blitz!
A major part of the Myspace relaunch has been the marketing campaign. In my opinion it is a very well done campaign. With the new focus being on music artists, Myspace has used some very high profile artists for its promotions. Of course with this comes a major flaw. Obviously these artists are not supporting the marketing of Myspace from the goodness of their hearts or because they want to make it their new online homes. Clearly these artists are being paid just as they would to promote Nike. We already know Myspace has a smaller financial backing than the big social networks do. Clearly there isn't significant additional revenue coming from ads displayed on artists' profiles. So with a limited budget in comparison to Facebook and others, this is not a marketing strategy that can work in the long run. But for the short term it has done what was needed. The clever campaign has garnered huge amounts of conversation on the other social networks. In addition to that, Myspace claimed 31 million unique visitors in the first two weeks following the removal of the beta status.
So Where Is This All Going?
Clearly, many people are going to have a sentimental attraction to Myspace because of past usage. I expect more people though will disregard any sentiment and focus on what the network offers in comparison to others. If Myspace continues the new music specific focus and can provide a more enjoyable experience for the music fans, I think it has a chance. A chance, that is, to actually contend with the other networks again. Without a major new technological overhaul or a redefining user experience though, I seriously doubt Myspace will ever again be king.