13 Content Ideas For Your Facebook Page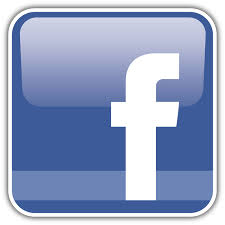 5 Flares
Twitter
0
Facebook
0
Google+
0
Pin It Share
5
LinkedIn
0
StumbleUpon
0
5 Flares
×
It is unfortunate there are many artists who treat social media to be more like social "advertising." One of the worst things you can do with your Facebook page is only post when you need to advertise. So in an effort to give you some fresh options for your page's content, here is my list of ideas for things you can share.
The easiest is to discuss current events that are being featured in the news.
Discuss popular TV shows that you watch or are being promoted for a new season start, season finale, etc….
Mention things going on in your life other than the music related stuff.
Link your Instagram and post regular photos.
Promote another artist's music or video.
Mention fans who do something unique or special at your events.
Looking for a place to play in a new city? Ask your fans for their suggestions.
Post birthday mentions for fans' birthdays.
Share articles or interesting things you find online.
Use SocialCam? Link it to your site and shoot short videos.
Mention whenever you hit a Likes milestone or when you are getting close to one.
Answer fan questions.
Make sure you have your fans set their feed to show your updates!
While posting more varied things than just your music promotion, don't overdo it. Posting too often can be just as bad as posting only promotions. A good rule of thumb is to treat Facebook as a once or twice a day type schedule. If you intend to post more than that, use Twitter for the bulk of it.
James Higgins (295 Posts)
Professional guitarist and instructor based in Alabama; performance, songwriting, and recording. Atlanta Institute of Music graduate. Part-time blogger.