Record Everything! – Creating Tons Of Content For Your Fans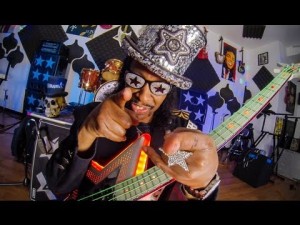 1 Flares
Twitter
0
Facebook
0
Google+
0
Pin It Share
1
LinkedIn
0
StumbleUpon
0
1 Flares
×
When you take your website, blog, social media sites, and other social network services you end up with a lot of places to create content for. Obviously this can seem like a daunting task even if you only focus on a handful of sites. Fortunately, as long as you have a smartphone you have a way to generate tons of useful content to share with your fans.
Get Yourself In Gear
While all you really need to create a lot of content now is a smartphone, that doesn't mean that's the only tool you can use. Obviously you can use a standard digital camera to take photos and even videos for sharing, but the audio quality may be lacking. Most newer smartphones have good video and audio quality, but you can also look at products more specialized for this task. Zoom makes both the H4N for portable audio recording and the Q2HD for producing high definition video with quality audio as well. While both of these are great for more relaxed situations, if you plan on being very active while shooting video such as a live performance, a GoPro might be a better solution for you. The GoPro is also very good for producing quality photos as well though you may find a standard camera or smartphone preferable for this due to being easier to control.
How Do You Get All This Content Out To Your Fans?
This is a case of picking your poison. Once you create the content, you need to have a place to share it so your fans. Depending on your chosen networks, you may choose to share your pictures between multiple locations or share only to a single specific network. For example, you may choose to share your short videos on Vine or Facebook rather than sharing them all on Youtube and reserving it for the longer videos. You may choose to share a picture on Instagram and use it to share to Facebook. Then you might choose to "pin" that photo to a board on Pinterest to make it easier for fans to find it later. Whatever you choose to do needs to be oriented around how you tend to interact with your fans.
The More The Merrier
Rather than limiting yourself to sharing only "important" or "significant" updates and content, taking this "record everything" approach with keep your fans constantly involved. And let's face it. The key to maintaining your best fans is to keep them involved.
James Higgins (295 Posts)
Professional guitarist and instructor based in Alabama; performance, songwriting, and recording. Atlanta Institute of Music graduate. Part-time blogger.